[eo_events event_end_before="today" showpastevents=true ]


Scouts from 1st Carlton Colville Air Scouts recently attended a camp at Tibbenham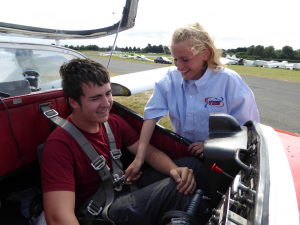 30 scouts attended the event hosted by the Gliding Club and were able to help with the Gliding Competions being held that week.
The Senior members of the troop were able to fly.
…………………………………………………………
Friday 15th July 2016
G-GWFT flies at Farnborough Air Show
See a PPL fly at this years Air Show
Congratulations to all at Telford School and RAeS/Boeing for their excellient SBAP project.
........................
To contact any of the participants of the conference,
please email in the first instance to: