………………………………………………………..
…………………………………………………………………………………………………………..
A date for your 2017 diary.
The

Y

E

S

Conference is on
Saturday

25th March

at Brooklands.
If you have an interest in attending, sponsoring, or speaking at the Conference please contact
Virginiasmith@brooklandsmuseum.com
……………………………………………………………………………………………………………………………………………………………….
Its Coming sooner than you think!
FLYER Live is the UK's biggest indoor aviation event, and a fantastic experience for all. Previously known as The Flying Show, the two-day event is brought to you by the publishers of FLYER magazine, the UK's most read GA magazine.
If you have a love of flying or would like to try it for the first time, whether it's microlights, gliders, gyrocopters, light aircraft, models, paramotors, free flight, training, or technology there is something for everyone at FLYER Live.
Ever dreamt of getting airborne but maybe thought it was beyond your reach? Visit the show, speak to a huge variety of flying schools and organisations and you'll soon learn just how easy it is to get involved. Among the exhibitors are schools and clubs which can explain how to go about training, you can seek advice from those already involved in the sport and talk to many major manufacturers and importers of lightweight sport flying kit.
There's plenty to see for aviation enthusiasts old and new, we will be staging talks and presentations from top personalities in our industry – people who are world experts in their field, those who are pushing the boundaries of sport aviation. You will have the chance to see the whole range of lightweight flying – and who knows, maybe you'll be tempted to consider another branch of aviation after your visit to the show. If you are looking for a good day out, this is a fantastic chance to see all of the latest products and ideas, catch up with old friends and make new ones, and to listen and learn from those who have flown further, faster or higher than you thought possible.
…………………………………………………………………………………………………….
Scouts from 1st Carlton Colville Air Scouts recently attended a camp at Tibbenham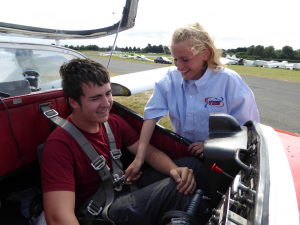 30 scouts attended the event hosted by the Gliding Club and were able to help with the Gliding Competions being held that week.
The Senior members of the troop were able to fly.
………………………………………………………..
Friday 15th July 2016
G-GWFT flies at Farnborough Air Show
See a PPL fly at this years Air Show
Congratulations to all at Telford School and RAeS/Boeing for their excellient SBAP project.
……………………………………………………
Wednesday July 6th 2016
A Shuttleworth Schools day at Old Warden.
This is classic YES at its best
Graham Elvis and I flew G-GWFT to Old Warden for The Shuttleworth Trusts Schools day. The aim of the day is to encourage youngsters to become interested in aviation, engineering and history but most of all its about having fun.
170 children from several schools attended and we all had a marvelous time looking at and learning about the unique and fascinating aircraft and cars in the Shuttleworths collection, with the BMFA members again doing buddy box sessions and then ending with the now historic toffee drop.
"Schools Day 2016 – View from G-GWFT"
Everybody was made very welcome by the Trust
The museum and airfield were also open on the day as usual.
…………………………………………….
FANTASTIC news
Two more Build a plane projects announced
 ………………………………………
To contact any of the participants of the conference,
please email in the first instance to:
…………………………
To watch the 2015 Shuttleworth School days event
or go to" Schools Day" under "Events" heading
………………………………………………………..
YES is currently looking for Support and

Sponsorship

 for  their activities.
Could you help us, or do you know someone who could be interested?
Looking forward to more "Working Together" in 2016.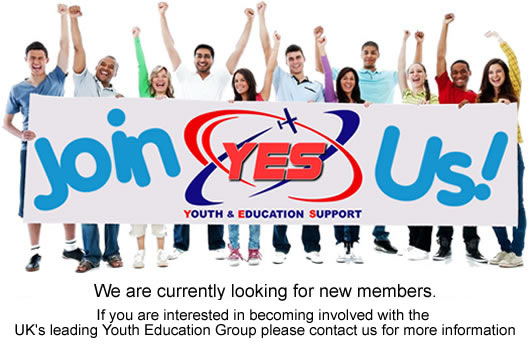 WOULD YOU LIKE TO KNOW MORE ABOUT YES?